Zhou Jie | "A Separation" Gallery Yang
Opening: 2017.11.25 15:30
Duration: 2017.11.25 - 12.31
Curator: Zhu Zhu
Artists: Chen Ke, Dong Jinling, Feng Lin, Hu Yinping, Liu Shiyuan, Liu Silin, Qin Jin, Shen Xin, Song Kun,
Xie Qi, Yang Yuanyuan, Yao Qingmei, Zhou Jie, Zhu Tian
Venue: Gallery Yang
The "36 days" is a deconstruction of the presence through hopelessness, initiated from personal sensorial experiences. As time marches after the exhibition, her way of thinking has changed. What comes after despair? Do we need more deconstructivism in modern life? Do we reconstruct? How? How to react? To resist? These questions are the very origin of The Funeral of Factish.
The work in this exhibition bears the same idea, recreating another space around the steel-wired bed. Objects from the previous space will reappear, but the origins and properties have all changed. When the body is absent to feed language, what is the point of the bed?
From August 9, 2014 to September 13, 2014, Zhou Jie has been living in the exhibition hall for 36 days, surrounding by an unfinished single bed made of wire, a series of half-finished stuffed toys braided of wire, some food to maintain one month of living, several sets of clothes, a few lights and three transparent trashes. Most of the time she was trying to perfect these wire sculptures. Audiences'feedback becomes a sample of observations, integrated into the work itself.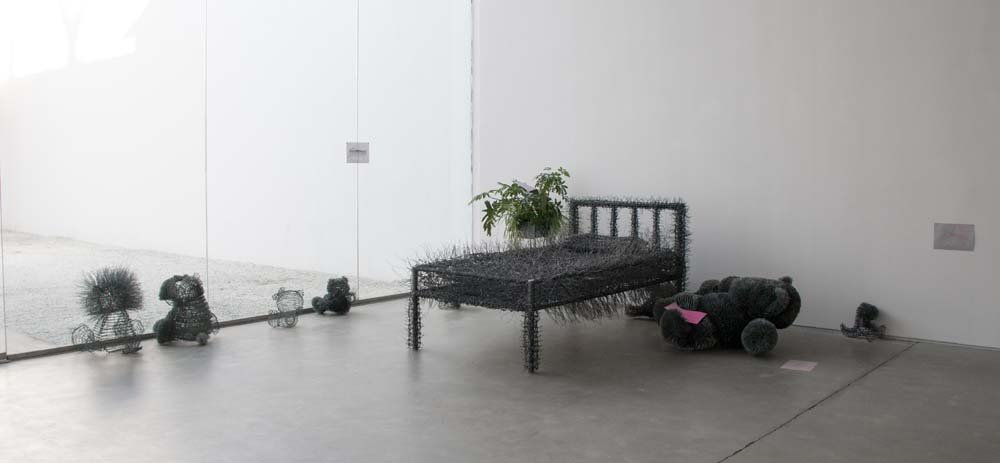 Zhou Jie
you was here
Digital print steel wire Dimensions variable 2014-2017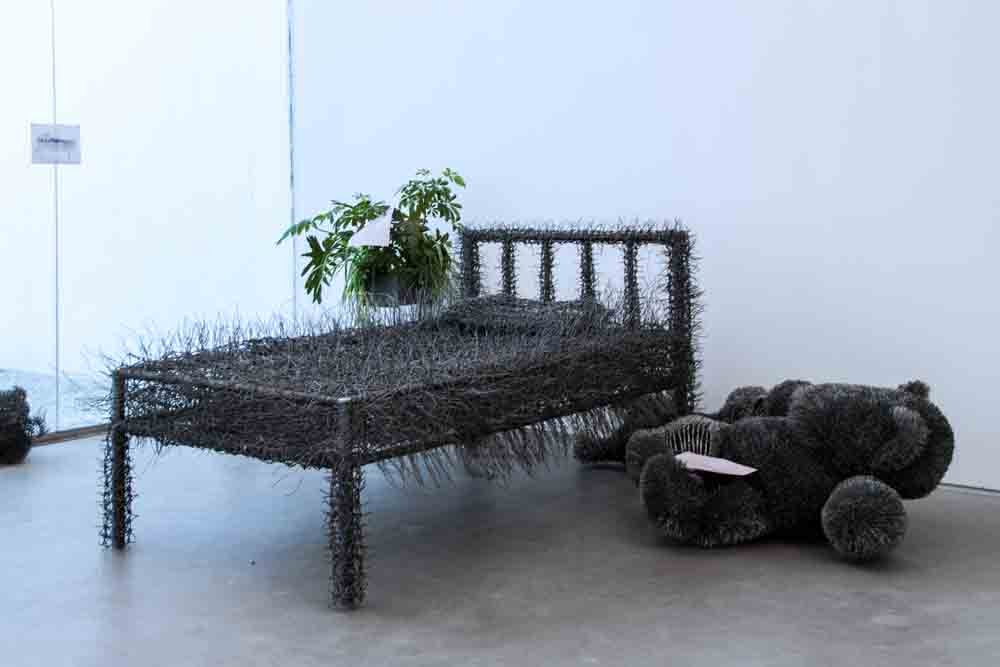 Exhibition View 1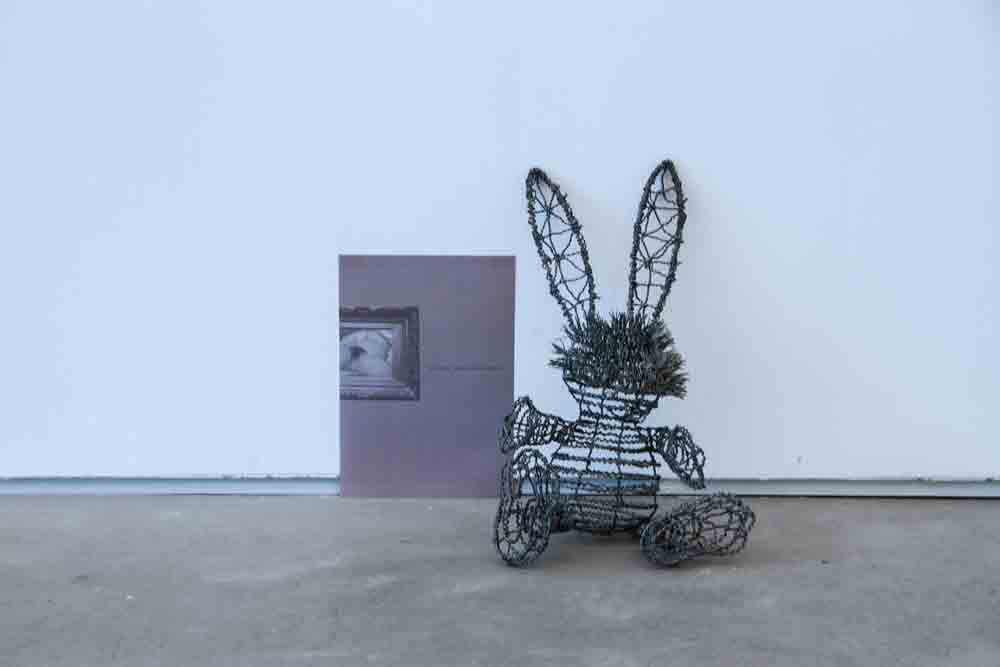 Exhibition View 2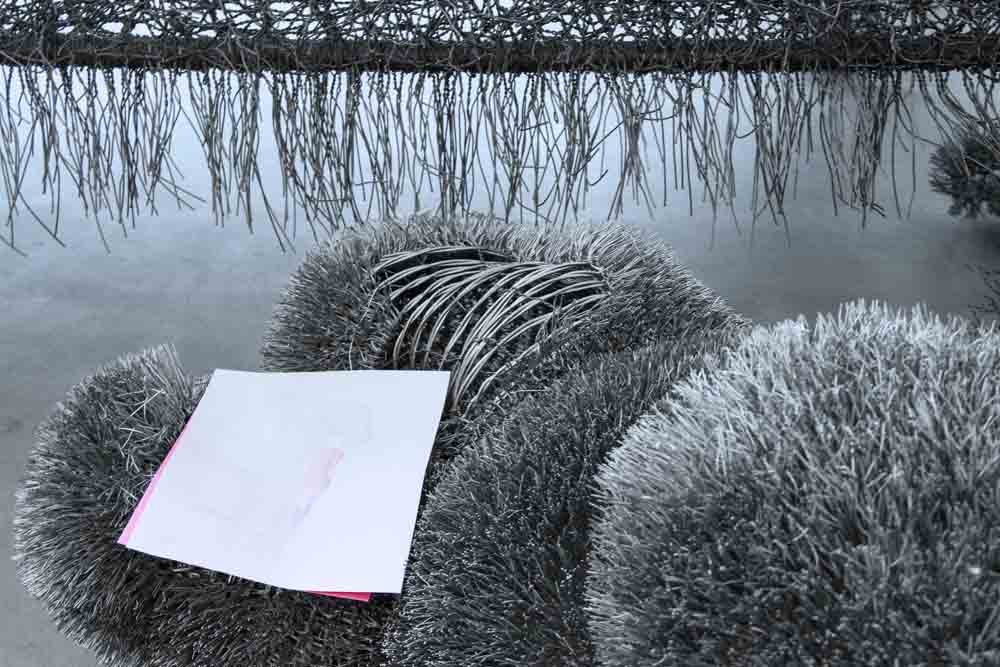 Exhibition View 3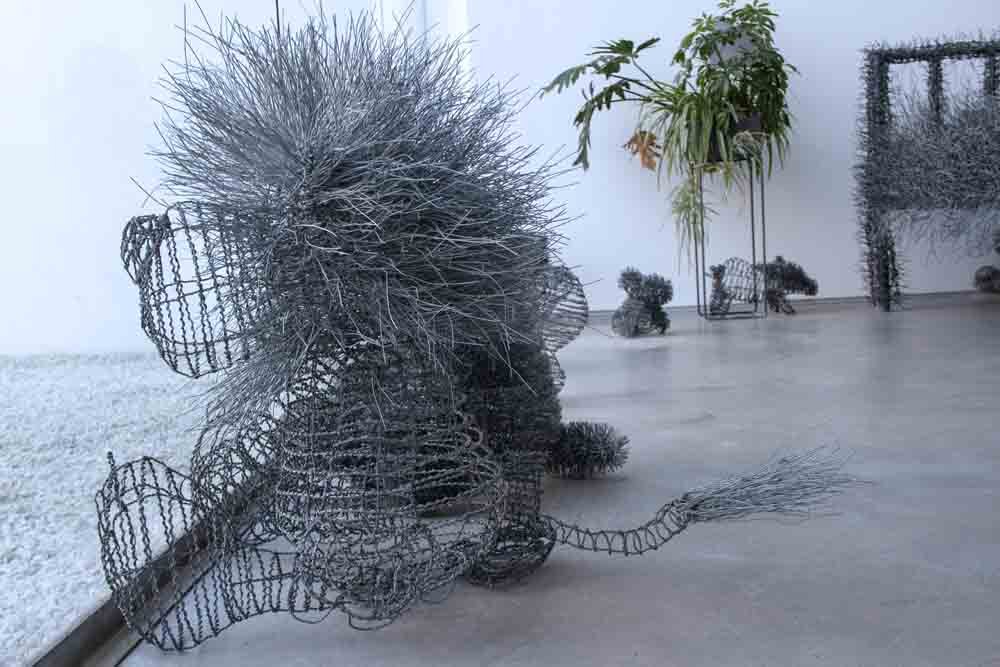 Exhibition View 4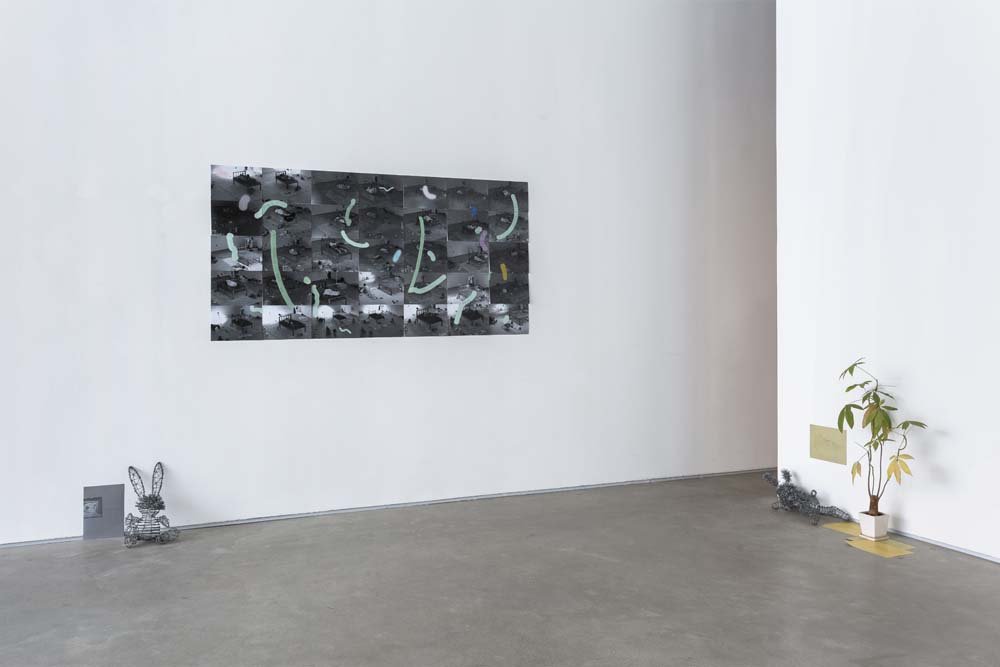 Exhibition View 5